Launch
Launching a WeTeachNYC Community
Ready to share your community with learners?  Your last steps are to:
Add members to the community
Send a launch message to community members
Launch the community
Adding/Removing Community Members
As the facilitator of a WeTeachNYC Community, you can add, remove or message members from your community at any time through the 'Manage/Contact Members' section.
Adding Community Members
Add NYCDOE email addresses of community members (@schools.nyc.gov) one per row to an Excel file
Click 'Manage/Contact Members' section of the left-hand navigation bar and click 'See All'
Drag and drop the CSV file into the box that says 'to add community members'
click 'ADD SELECTED'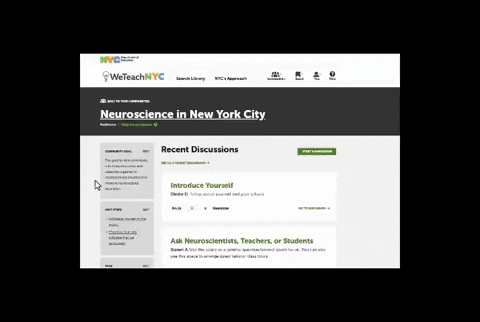 Have partner members (non-NYCDOE employees)? - Please email WeTeachNYC@schools.nyc.gov to get partner accounts created for these members. 
Removing Community Members
Go to 'Manage/Contact Members' in the left hand navigation and click 'see all'
Click the checkbox next to a member name and then click 'remove selected'
click 'yes, remove' and the member(s) will be removed from the community.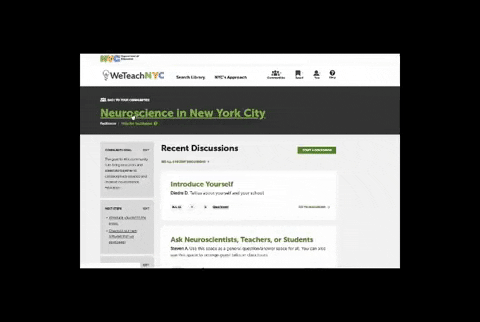 Please note that the community member's posts, files, links, and/or videos will still be visible after they are removed from the community.
Launching Your Community
Send a message to community members when launching your community.  This message will only be sent to community members who are already in the community (see above) and will not be sent to members who are added after launch. 
Click the box above 'Launch Community' 
Typing in the box that says 'Add an optional message to welcome members' will replace this text with a message to send all community members
Click the 'Launch Community' button
Click 'Yes, Launch!' to confirm
Your launch message will be emailed to your members and they will be able to see the community in their 'Communities' dropdown on the WeTeachNYC homepage.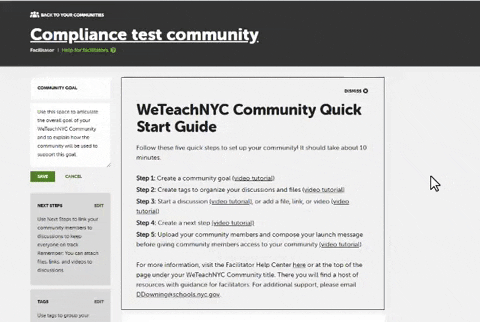 Facilitator Tip:
Including the following information in the launch message will be helpful for community members:
Community name, facilitators, and why the person has been added to the community
What community members should do next (such as pre-work or responding to a discussion)
What to bring to the first in-person session
Who to get in touch with if they have programmatic questions or need technical assistance
Messaging Community Members
You can retrieve the email address of some, or all, members of a community to send an email message through your email client. 
Click 'Manage/Contact Members' in the left hand navigation bar
Select members and then hit 'Copy Email Addresses'
Open your email client and paste in addresses to a new message